Omega-3 DHA-Advanced Formula®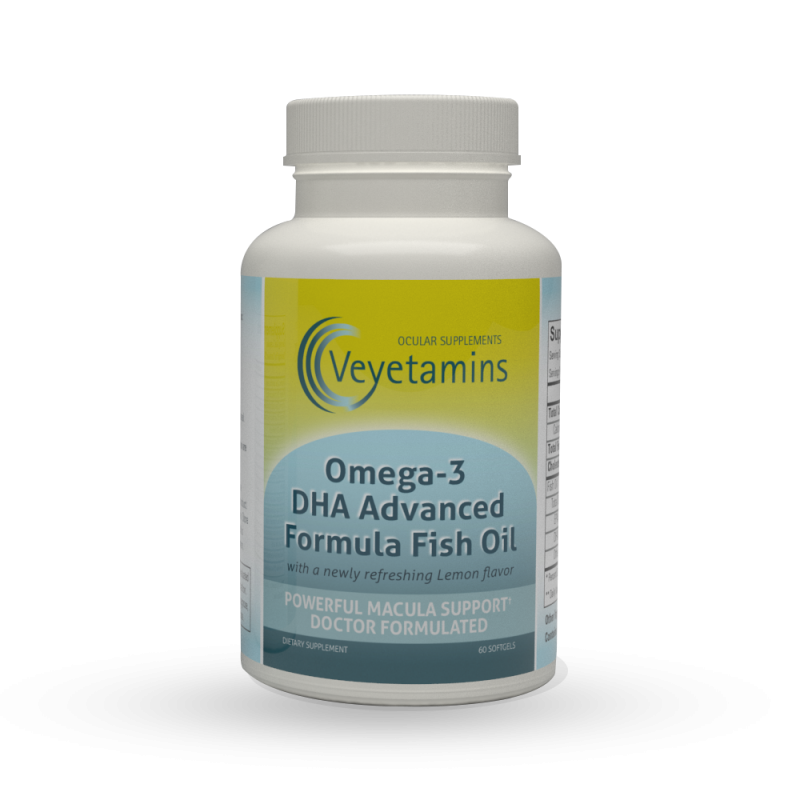 Dicosahexanoicacid (DHA) is a key element in cell-membrane function, required by the light-sensitive cells of the macula and retina and the neurons in the brain.
Supplement Facts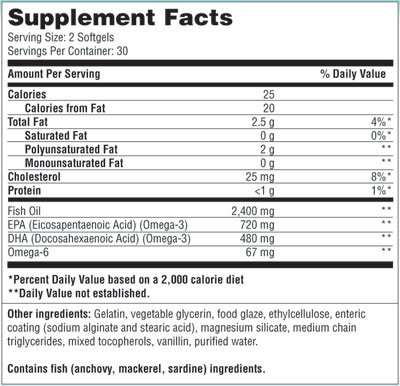 Product Description
Optimal Support for the Retina, Macula and Brain Pharmaceutical Grade DHA-Enriched formula based on AREDS II
Optimal balance of DHA and EPA fatty acids (400/600) based on the AREDS II Clinical Trial Protocol for macular degeneration.
Unique purified pharmaceutical grade Omega-3 formulation, free of toxic mercury and other heavy metals for maximal safety and efficacy.
Easy-to-swallow soft-gel capsules built to our formula's specifications.
An optimized formula designed to improve absorption and distribution.
Improves cardiovascular health, including improved cholesterol levels.
Capsular release mechanism to prevent any aftertaste, odor, or GI side effects.
Made in GMP and NSF-certified facilities from the highest quality pharmaceutical-grade ingredients.
Recommended dose: 2 soft gels daily with meals.
These statements have not been evaluated by the FDA. These products are not intended to diagnose, treat, cure or prevent any disease.
Additional Information